PM Group 365 Review: PMGroup365 (Website) is an emerging trading tech company with a platform that allows users to trade various assets, including cryptocurrencies. The platform is exceptionally suitable for individuals who want a great online trading experience. It offers a wide range of trading tools you can leverage to trade assets efficiently and make better trading decisions.
PMGroup365 Review – Overview
Established in 2015, PMGroup365 serves clients all across the globe. The company's goal is to make online trading easily accessible to everyone. It allows you to trade traditional assets like national currencies, commodities, and cryptocurrencies.
PMGroup365 provides an intuitive and robust trading system suitable for beginners and professional traders.
The company strives to follow a customer-centric approach to deliver solutions that meet the needs and expectations of clients in the best possible way. Also, the company ensures complete security of its platform to bring forth a safe and reliable trading environment.
Supported Markets
As mentioned earlier, PMGroup365 lets you trade various assets in different markets. To be precise, the platform gives access to the following four markets:
You can trade some of the strongest currencies on PMGroup365. You can exchange currencies like U.S. Dollar, Canadian Dollar, Australian Dollar, Pound, and Euro.
The platform allows you to trade various popular indices, such as S&P 500, NASDAQ 100, ASX 200, NIKKEI 223, and GER 30. The best thing about selling on PMGroup365 is that you can leverage various advanced tools to perform fundamental and technical analyses.
You can access the global commodities market and trade various popular commodities, such as Gold, Silver, and Crude Oil. Also, the platform provides you with charting software to analyze multiple technical indicators and make profitable trading decisions.
PMGroup365 is an award-winning platform for trading several popular crypto-assets and tokens. With over 50 technical indicators, the charting software offered by the platform is potent. Also, when it comes to trading, the average execution speed of an order is about 7.1 ms, which is super fast.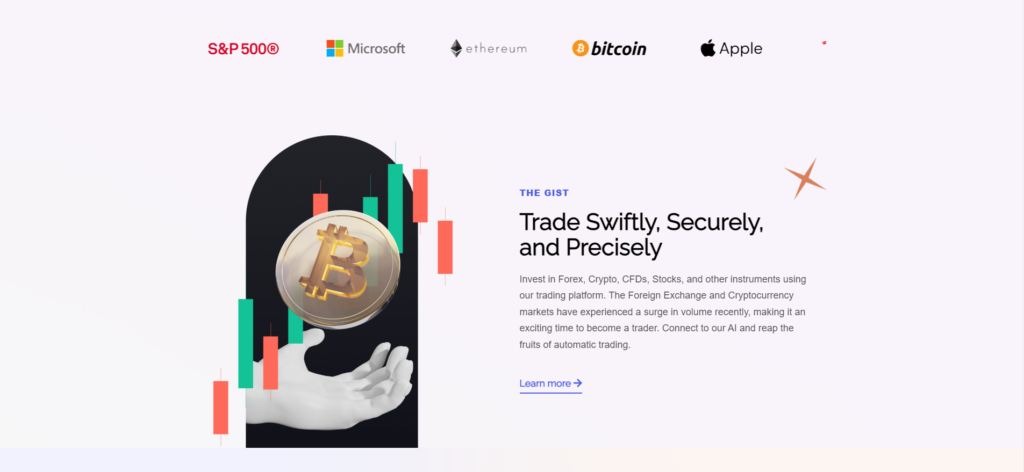 PMGroup365 Review
PMGroup365 Review – Pros and Cons
Here are some key pros and cons of trading cryptocurrencies with PMGroup365.
Pros
It's pretty quick and easy to register yourself with the platform.
The user interface is intuitive, and you can easily interact with the various options and features provided within the interface.
It is ideal for both beginners and seasoned crypto traders.
It offers deep liquidity, which means your trades will execute quickly.
The trading interface is customizable with options like integrated dashboard widgets and multi-monitor.
Low fees on crypto trading.
Allows crypto margin trading.
You can quickly deposit fiat money into your wallet and start cryptocurrency trading.
Cons
A limited number of cryptocurrencies are available for trading.
No mobile app.
Available Cryptocurrencies
Currently, the platform allows you to trade the following cryptocurrencies:

Bitcoin (

BTC

)
Ethereum (ETH)
Litecoin (LTC)
Ripple (XRP)
While the number of cryptocurrencies is quite limited, the platform plans to add more cryptocurrencies soon.

PMGroup365 Review
PMGroup365 Review – Security Measures
To ensure the security of the assets and deposits of customers, PM Group 365 employed a robust security framework. Also, the platform follows and implements the best industry standards to keep hackers and other malicious actors at bay.
Some of the security measures implemented by the platform are listed below:
Use of cold storage for keeping crypto assets secure.
Two-factor authentication (2FA) to restrict unauthorized access to a user's account.
Use SSL to secure the traffic on a website and the sensitive data shared between the users and the website.
Cryptographically hashed passwords.
Bitcoin address whitelisting to prevent fraud crypto transfers.
Continuous assessments of the security framework by the IT team to identify and eliminate new potential vulnerabilities.
PMGroup365 Review – Accounts Types
You will trade in one of the four accounts available on PM Group 365. The highlights of each account type are below:
1. Classic
Spreads from 1.5
Access to the trading academy and live webinars
Access to a basic auto chartist
Trading alters
Daily analysis reports
2. Silver
Spreads from 1.3
Personal account manager
Provides trading alerts via Telegram
Access to special webinars
3. Gold
Spreads from 1.1
Personal account manager
Access to priority services
4. Platinum
0 Raw spreads
Personal account manager
Trading alerts via Telegram
Irrespective of the account type, each has a $0 commission on Forex trading.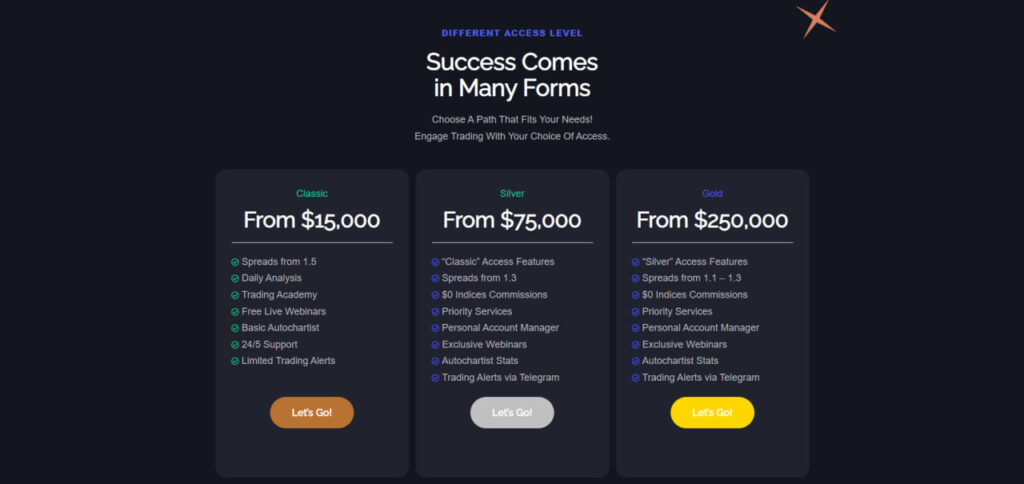 PMGroup365 Review
Premium Service
One distinctive feature of PMGroup365 is its premium service package. However, you cannot apply for this package as the platform invites users directly to become premium traders, and the only prerequisite is an active trading account with PMGroup365.
Some of the exclusive benefits that you get with the premium service package include the following:
Access to external trading webinars.
Dedicated support team to handle queries of premium members.
A dedicated client manager.
PMGroup365 Review – AML and KYC Policies
PM Group 365 has implemented an AML (anti-money laundering) policy to prevent money laundering. Some of the key objectives of the AML policy employed by PMGroup365 are as follows:
Ensure each client provides valid identity proof.
To prevent suspected terrorists from trading on the platform.
To decline cash, money orders, exchange houses transfer, and third-party transactions.
Under the KYC (Know Your Customer) policy, the platform collects various documents to validate the identity of a user and prevent fraud on its platform. Some documents you can provide to the platform to prove your identity are listed below.
A copy of your valid passport.
A copy of a utility bill that has your name and address.
Summing-it Up
If you want to trade various assets across different markets, PMGroup365 is a reliable choice. Above all, it is an ideal platform for trading cryptocurrencies like Bitcoin and Ethereum.
The platform is secure and allows you to sign up quickly and start crypto trading. Also, it's pretty simple to add fiat money to your wallet on the PMGroup365 and start trading. The only downside is the limited number of cryptocurrencies available for trading.